Education Trends
The modern world is characterized by drastic changes in technology, the constant generation of information which is distributed via the Internet through texts and videos, social networks, and globalization that brings together culturally-diverse areas, all of which drive changes in education.
Innovative Learning Spaces
Flipped Classroom
Gamification
Competency-based Learning
Blended Learning
Flexible and Tailor-made Learning
Face-to-Face Learning
Active Learning
Challenge-based Learning
Connectivism and Social Learning
Constructivist Learning Evaluation
The New Curriculum
Open Access (practices, resources, repositories)
Mobile Learning
Multi-disciplinarity
Maker Movement
Others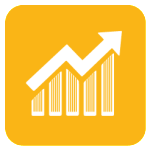 Technologies for Education
Technologies for Education comprises a number of topics which reflect current trends in education, in addition to offering an insight into future technologies. These include Adaptive Learning, Ubiquitous Learning, Learning Analytics, MOOC's, Augmented Reality, Virtual Reality, Social Networks and Mobile Learning.
Collaborative Social Networks
Adaptive Learning
Ubiquitous Learning
Virtual Reality
Augmented Reality
MOOC
Learning Analytics
Wearable Technologies
Emerging Technologies
BYOD
Others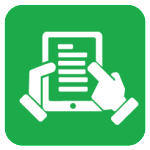 Educational Innovation Management
Managing educational innovation is a key element in monitoring advances, measuring benefits and managing economic, technological and administrative resources, as well as ensuring the human talent necessary to help drive this innovation.
Indicators of Educational Innovation
New Models for Educational Institutions
Process Transformation
Training and Development Models
Innovation Methodologies
Processes of Innovation in Institutions
Challenges of Change and Current Problems
Internationalization
Intellectual Property and Copyright
Resources for Innovation
Digital Addictions and Prevention
Personal/Academic Resilience
Bullying /Cyberbullying
Tutoring Models
Others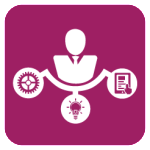 Academic Innovation in Health
The topic of Academic Innovation in Health at the Congress will focus on three major areas: Identifying the advantages of a rounded education through domestic and international learning communities; establishing strategic guidelines in order to incorporate innovation into their education; and, reflecting on the positive points and areas of opportunity which undergraduate education offers. Objective Structured Clinical Examinations (OSCE), Evidence-based Assessment, Work-based Assessment and Simulations.
Inter-Disciplinary Medical Learning
Medical Research-based Learning
Technology in Medical Education
Others (clinical studies, Flipped Classroom, tools for developing clinical judgement)