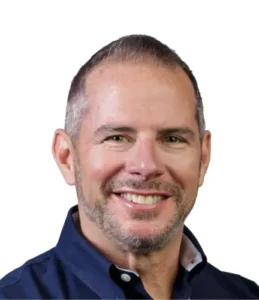 Adam Freed
Managing Partner at GSV Ventures
Adam Freed is Managing Partner at GSV Ventures, an education- and workforce-focused venture firm investing in transformative learning companies across the Pre-K to Gray spectrum. 
Adam has spent much of his career building businesses and leading teams in high growth companies.  He is current board chair and former CEO of Teachers Pay Teachers. TpT is the go-to site for educator-created materials. Adam helped grow the company to its current annual reach of more than 75% of all K-12 teachers in the US, Canada, and Australia. 
Prior to TpT, Adam served as COO of artisanal goods purveyor Etsy. Adam also led International Product Management and International Sales Operations at Google — before, during, and after the company's IPO.
Before joining the education and technology worlds, Adam was a TV reporter and anchor in both English and Japanese. He is the recipient of both a Knight Fellowship and a local TV Emmy for his work.  
Adam has his undergraduate degree from Harvard in Linguistics and his master's degree from Yale Law School. He is also a Pahara Fellow at the Aspen Institute. Adam also speaks 11 languages, including Spanish, Finnish, Turkish, and Japanese. He has lived in 11 locales in five countries around the world.
A Brooklynite for the past decade, Adam serves on the board of the Brooklyn Children's Museum and lives in the creative borough with his husband, Ken, their two children, and their dog, Kiki.
Adam is on Twitter as @adamfreed.  You can also email him via www.adamjfreed.com.