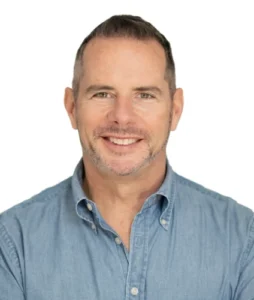 Adam Freed
Managing Partner at GSV Ventures
Adam Freed is technology executive, convener, informal coach, and investor in education and workforce development companies. Adam is a managing partner at GSV Ventures, where he partners with his friend Deborah Quazzo and a diverse team — all of whom are passionate about giving all people equal access to the future. GSV focuses solely on education and up-skilling companies across the "Pre-k to Gray" spectrum. We work with seed stage start ups and growth companies alike. We also co-host the amazing ASU+GSV summit, an incredible convening of more than 7,000 leaders in person and 10,000 more online — from all sectors in learning: for profit, non-profit, governmental, and philanthropic and from more than 60 countries across the globe.
Adam is former board chair and CEO of Teachers Pay Teachers (TpT). TpT is the go-to destination for educators to get teacher-created, innovative classroom resources. Under Adam's leadership, the company grew in both revenues and reach — and the site is now used annually by more than 75% of teachers in the U.S., Canada, and Australia.
Prior to TpT, Adam was Chief Operating Officer of Etsy, the world's largest marketplace for artisanal goods. The company saw consecutive years of growth in revenue and organizational size during Adam's tenure.
Adam was also a leader at Google before, during, and after that company's IPO.  Adam led Google's international product management organization as well as a number of customer-focused teams. Adam built and managed teams in Dublin, Zurich, Tokyo, Beijing, London, Paris, and Hamburg, among others.
In his first career, Adam spent nearly a decade as a TV reporter and anchor. Adam reported first in Japanese for NHK, Japan Broadcasting, then in his native English for News 12 New Jersey, NBC 7 San Diego, and MSNBC. Adam is an awardee of the Knight Journalism Fellowship at Yale University.
Adam serves as a trustee and former co-chair of the Board of Trustees of the Brooklyn Children's Museum.
Adam is a language lover who is proficient in 11 languages, including Spanish, French, Japanese, Italian, Turkish, and Finnish. He received his undergraduate A.B. in Linguistics from Harvard and earned a master's degree from Yale Law School. Adam lives in Brooklyn with his husband and their two children.