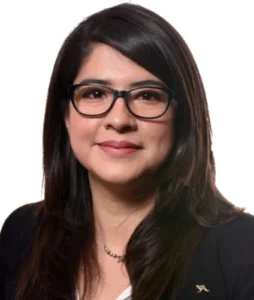 Andrea Valencia Montes de Oca
Senior Policy Manager (Education and Research), Australian Embassy in Mexico City
Andrea Valencia is the Senior Policy Manager (Education and Research) at the Australian Embassy in Mexico. She works closely with the Counsellor to manage Australia's government-to-government relations and policies in education, training and research with Mexico and the countries of the Pacific Alliance (Colombia, Peru and Chile).
As an International Affairs Specialist, Andrea has experience managing public policy projects and has worked in public, private and non-profit sectors, including the Mexican Secretariat of Foreign Affairs (SRE) as advisor to the Deputy Minister of Foreign Affairs; and BBVA Foundation, as regional program coordinator of a nationwide scholarships program.
Andrea holds a Master's in International Affairs from the Elliott School of International Affairs at The George Washington University, and a Bachelor of Arts in International Relations from the Autonomous Technological Institute of Mexico (ITAM).