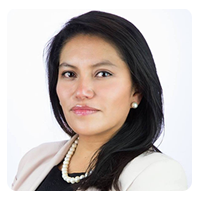 Claudia Camacho-Zuñiga
Professor at the School of Engineering and Sciences, Tecnológico de Monterrey, Mexico
Claudia Camacho-Zuñiga has been a research-oriented science teacher for 25 years. Her experience in data science for innovation and transformation of higher education has led her to venture into Learning Analytics. She has a Ph.D. in Materials Science from UAEMex, a M.C. in Chemical Engineering and a B.Sc. in Physics Engineering from IBERO. Her publications in international indexed journals, both in basic science and educational research, have led her to be cited more than 160 times, including a mention by the World Health Organization.
She founded five companies before Tlamatini, Institute awarded in 2015 as Best Social Entrepreneurship by H.A. Toluca, where to date mathematical reasoning courses for children and adolescents are provided.
She is the author of three university textbooks: two of physics, "Experimentar y Medir: Cómo aprender en el mundo real" and "Lecturas introductorias a la Termodinámica aplicada a sistemas ingenieriles" as well as one of mathematics for social sciences: "Pensamiento Matemático I". Since its launch in 2019, she has been teaching in the Tec21 Model, also contributing to teacher training, designing programs for its digital versions and conducting research on perceptions of the model and on the impact of the COVID-19 Pandemic. Her research work includes topics in areas such as gamification, metacognition, inclusion, student and teacher perceptions, problem solving, technology-based entrepreneurship, research-based and competency-based education and educational data mining; making her a driving force for innovation and research in education within TEC.