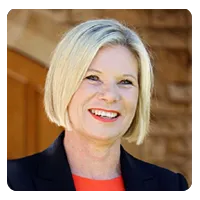 Faye McCallum
Head of School of Education Faculty of Arts, The University of Adelaide
Fay McCallum is Head of the School of Education and a lecturer at the University of Adelaide. She has published over 100 scientific journal articles and book chapters.
Her research focuses on the importance of the teacher in the education system, specifically in the wellbeing of teachers and leaders and the impact of their wellbeing on learners. Another of her topics of interest is the attraction of teachers through a sustainable and rewarding model.
She has received several awards such as the Dr. Alby Jones AO Gold Medal for her contribution to the study and practice of educational leadership and was a finalist for the Telstra Business Women's Award 2020.