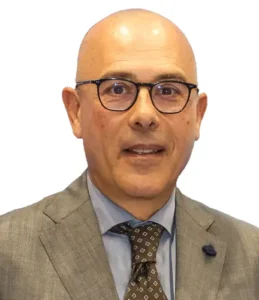 Francesc Pedró
Director of the UNESCO International Institute for Higher Education
Francesc Pedró has been, since May 2019, Director of the UNESCO International Institute for Higher Education in Latin America and the Caribbean (UNESCO IESALC). Previously, he led the Education Policy Advisory Service, including the revisions of national policies, as well as international comparative studies in the education sector at UNESCO in Paris (France), since 2010. Before that, he worked at the OECD Centre for Educational Research and Innovation (CERI) where, as a senior policy analyst, he was responsible for projects such as the Teaching and Learning International Survey (TALIS) and the New Millennium Learners Project. He also directed the Revisions For Educational Research in OECD countries and the project on Systemic Innovation in Education.
Francesc (Barcelona, 1960) graduated in Education at the "Universitat Autònoma de Barcelona" and obtained a PhD with a thesis on comparative education at the UNED (Madrid). Subsequently, he did postdoctoral studies in Comparative Public Policy at the Institute of Education of the University of London (UK).
He is professor of Comparative Education Policies in the department of Political Science at the Universitat Pompeu Fabra (Barcelona), where he led its quality program. Previously, he was vice rector for educational research and innovation at the Universitat Oberta de Catalunya (Barcelona), the first European public university to offer its courses solely online.
His most recent books are: Working out Change: Systemic Innovation in Education and Training (2009), Are the New Millennium Learners Making the Grade? Technology Use and Educational Performance in PISA (2010), Inspired by Technology, Driven by Pedagogy (2010), Technology and Education: what works and why (2011), Connected Minds. Technology and Today's Learners (2012), Le numérique: une chance pour l'école ( 2013), Technologies for Transforming Education (2017) and Promising Education Policy Levers For 2030. The Untapped Potential of Governance, School Leadership, and Monitoring and Evaluation Policies (2018).