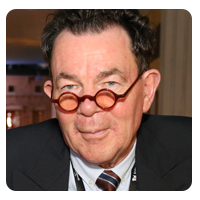 Ger Graus
Global Director of Education at KidZania
Global Director of Education at KidZania
Dr Ger Graus OBE has held the position as the first Global Director of Education at KidZania since March 2017.
Ger started at KidZania London in 2014, where he has been responsible for developing the UK-wide education strategy, including partnerships with schools, Higher Education, commercial and third sector learning partners.
Before this, he was the founding Chief Executive of the Children's University, in 2007. Under his leadership, the Children's University became a multiple-award winning international charity providing 5 to 14-year-olds with exciting and innovative learning opportunities outside school hours. The Children's University's global reach now extends as far as Australia, China, Malaysia, Singapore and the Middle East. Prior to this, Ger held a variety of educator and leadership positions in and around Norwich & Manchester in the UK.
Ger Graus was awarded an Honorary Doctorate by Staffordshire University in 2011 and was made an Adjunct Fellow by the University of Adelaide in 2013. In the 2014 Queens' Birthday Honours List Ger was made an Honorary Officer of the Most Excellent Order of the British Empire (OBE) for services to children. In 2018, he was granted the Education leadership Award by the World Education Congress in Mumbai, India.
Dr Ger Graus OBE now works with and advises organisations globally on the learning agenda in its widest sense, including the Organisation for Economic Co-operation and Development (OECD), the Council of Europe, Ashoka, the Partnership for 21st Century Learning (P21), as well as businesses such as Tribal Planet Inc, Book Depository, DK, The Void, Highbrow and Britvic.