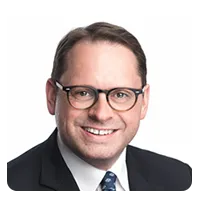 Mathew A. White
Deputy Head of the School of Education, The University of Adelaide
Mathew A. White, Ph.D., is Deputy Head of the School of Education and Associate Professor of Education at The University of Adelaide. He is also a principal fellow in the Melbourne Graduate School of Education at the University of Melbourne.
He has published five books on wellbeing, including Wellbeing and Resilience Education COVID-19 and Its Impact on Education (with Faye McCallum, Routledge, 2021), Critical Perspectives on Teaching, Learning and Leadership: Enhancing Educational Outcomes (with Faye McCallum, Springer, 2020), Future Directions in Wellbeing: Education, Organisations and Policy (with Gavin Slemp and Simon Murray, Springer, 2017) and Evidence-Based Approaches in Positive Education: Implementing a Strategic Framework for Wellbeing in Schools (with Simon Murray, Springer, 2015).
Mathew received a 2020 University of Adelaide teaching award and the 2020 Distinguished Contribution to Research in Educational Leadership Award by the South Australian Branch of the Australian Council for Educational Leaders.
He is the President of the International Positive Psychology Association Education Division, a South Australian Branch Committee Member of the Australian College of Educators. He serves on the Council of St Peter's Woodlands Grammar School. Mathew was an IB Diploma, VCE, SACE English and French teacher for 20 years and had a decade's senior leadership-level experience in schools. His next book, co-authored with Professor Faye McCallum, focuses on Wellbeing and Professional Practice and will be published by Springer in 2022.