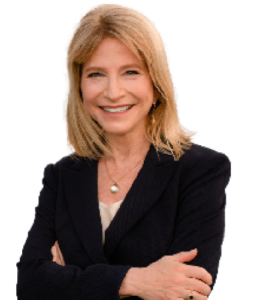 Michelle Marks
Chancellor University of Colorado Denver
Michelle Marks has been chancellor of CU Denver since July 1, 2020. A longtime leader in higher education, Marks has the business acumen of an experienced senior administrator as well as the spirit of an academic. She is known for developing innovative programs that help students succeed, attract new student populations, facilitate research opportunities, and drive new revenue growth.
Before being chosen CU Denver's next chancellor, Marks served as vice president for academic innovation and new ventures at George Mason University. She led strategic partnerships designed to deliver online programming at scale, create pathway programming for international students, and support adult degree completion. She also forged critical relationships with businesses, government, and education institutions to support the university's mission.
Marks has extensive experience in the academic arena, having previously served as Mason's vice provost for academic affairs and associate provost for graduate education. As a professor of management in Mason's School of Business, Dr. Marks' research focused on organizational leadership development and teamwork. She has published studies illustrating the dynamic nature of the collaborative processes used by organizational teams and the critical roles of team leaders. Among the numerous awards she's received are the George Mason University Alumni of the Year Award (2017), Executive MBA Professor of the Year award (2008 and 2011), and Teaching Excellence Award (2006).
She holds a BS in psychology from James Madison University and an MA and PhD in industrial/organizational psychology from George Mason University.
In addition to her chancellor role, Marks is also a tenured professor in CU Denver's Business School.