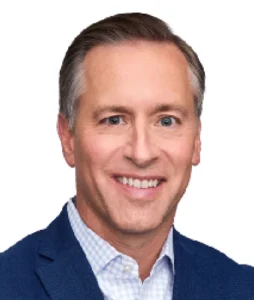 Scott Pulsipher
President Western Governors University (WGU)
Scott Pulsipher has served as president of Western Governors University, the United States' premier nonprofit competency-based university, since April 2016, leading all academic, operational, and organizational functions. He cultivates a student-centric environment by using technology and data to improve three key measures: completion, return for graduates, and equity in both access and attainment. 

Scott has been named by EdTech Digest as one of the Top 100 Influencers in EdTech, and he serves on multiple higher education and technology boards, including as chairman of the board for Presidents Forum, board member at the American Council on Education, trustee for the Committee for Economic Development, and as a member of Handshake's Impact Advisory Board.  
Prior to joining WGU, Scott led several technology-based, customer-focused businesses, including Amazon, Sterling Commerce, and two successful startups that traverse retail, supply chain, banking, payments, and manufacturing sectors. He holds a bachelor's degree in management from Brigham Young University and an MBA from Harvard University.