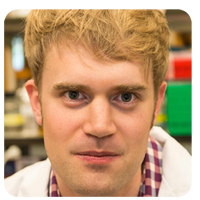 Conference: "Teaching Science as Storytelling: How engaging students in the process of authentic science can bring relevance, engagement, and excitement to the classroom"
Schedule: Miércoles 16 de diciembre, 13:00 hrs.
Location: Salón de congresos (mapa)
High school science teacher Tyler DeWitt was ecstatic about a lesson plan on bacteria and devastated when his students hated it. The problem was the textbook: it was impossible to understand. He delivers a rousing call for science teachers to ditch the jargon and extreme precision, and instead make science sing through stories and demonstrations (filmed at TEDxBeaconStreet).
DeWitt asks that we help dispel 3 myths about science:
The Culture of Seriousness
The Tyranny of Precision
The Separation of Practice and Theory
DeWitt states that in the world of science, it looks bad if you have fun. He believes that it is possible to have fun while researching, but when talking about it, you should act with complete seriousness.

Source: Tylerdewitt.org and Presentable.es