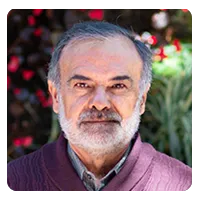 Álvaro Hernán Galvis
Full Professor, UNIANDES Co-Editor in Chief, International Journal of Educational Technology in Higher Education (ETHE)
Álvaro Hernán Galvis Panqueva is a full professor at UNIANDES (Faculty of Engineering, 1995) and is a senior advisor of educational innovations supported by ICT at the Center for Innovation in Technology and Education – CONECTA-TE, UNIANDES. He is a Systems and Computer Science Engineer from Uniandes, with Masters and Doctorate degrees in Adult Education with support of digital technologies from The Pennsylvania State University.
His areas of interest include: Strategic management of information technologies in higher education; design and evaluation of technology-based educational innovations; design and creation of learning environments supported by the use of digital interactive environments. One of his projects – Ludomatica – won the Global Bangemman Challlenge Award (1999, Mayor of Stockholm) in the category of Educational Innovation with Social Impact.
His publications include books and scientific and dissemination articles.  One of his books – Educational Software Engineering – (1992) received the National Pedagogy Award (1993) in the innovation category. Alvaro is co-editor in chief of the International Journal of Educational Technology in Higher Education, a Springer´s open-access publication
He has been creator, leader and advisor of innovative educational projects that rely on the use of digital technology, nationally and internationally.