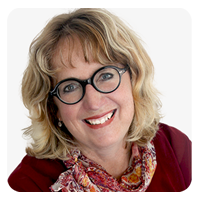 Conference: "Visible Learning Research – teachers seeing learning through the eyes of their students"
Schedule: 15th December, 14:45 hrs.
Location: Salón de Congresos (map)
Streaming: Sala Virtual and Auditorio (map)
Deb is a Principal Consultant at Cognition Education and the Director of Visible Learningplus. She manages products and services internationally for the company. Through her extensive experience in primary and secondary teaching, Deb has a background in assessment, previously holding a senior assessment role with the Ministry of Education in Wellington. Deb also has an in-depth knowledge of e-asTTle and has been closely involved in its development since 2002.
Deb has responsibility for developing the Visible Learning professional development model in partnership with John Hattie. She is also heavily involved in developing Visible Learning training and support materials, training Visible Learning facilitators and in delivering Visible Learning training globally.
The Hattie research team analyzed, over the course of 15 years, more than 50,000 studies involving more than 240 million students from around the world with the goal of understanding more about the major factors affecting academic performance among students. It identified 150 influences on learning (programs, methodologies, techniques, etc.) and classified them statistically using Effect Size (d).
The scope of the studies analyzed by Hattie is wide-ranging (see complete list) and encompasses, for example, the effects of the school calendar, school size, socio-economic status, teacher quality, the use of different teaching methods, the role of parents, and the expectations of the student. However these studies are not limited to just classifying the most effective educational strategies, they also analyze what the real impact is on the students' learning process.