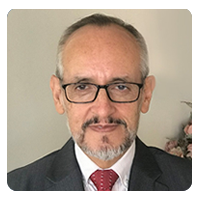 Francisco Marmolejo
Education Advisor Qatar Foundation for Education, Science and Community Development
Francisco Marmolejo is since February 2020, Education Advisor of Qatar Foundation, based in Doha, Qatar. At QF, he provides technical support and advice to the office of the Chairperson on the vast array of educational initiatives of the Foundation, including the multi-campus "Education City," hosting nine prestigious universities and 13 pre-university educational institutions. Previously, he was based in Delhi, India, while serving as World Bank's Lead Higher Education Specialist for India and South Asia from July 2016 to February 2020. During his career at the World Bank, he also worked as Global Coordinator of Higher Education from 2012 to 2018, serving as the institutional focal point on higher education, and providing technical support to WB projects in more than 60 countries.
From 1995 to 2002, he served as founding Executive Director of the Consortium for North American Higher Education Collaboration, a network of more than 160 tertiary education institutions primarily from Canada, the U.S., and Mexico, based at the University of Arizona (UA), where he also worked as Assistant Vice President, Affiliated Researcher at the Center for the Study of Higher Education, and Affiliate Faculty at the Center for Latin American Studies. Previously, he was an American Council on Education (ACE) Fellow at the University of Massachusetts. He has also been Vice President for Administration and Academic Vice President at the Universidad de las Américas in Mexico.
He has worked as an International Consultant at the headquarters of the Organization for Economic Cooperation and Development (OECD) in Paris, France. He has been part of OECD, and World Bank peer review higher education teams in Europe, Latin America, the Middle East, Africa, and Asia.
He serves or has served on advisory boards and committees at a variety of universities and organizations, including the International Association of Universities, the American Council on Education's Commission on International Initiatives, NAFSA, World Education Services, the Lumina Foundation for Education, and the Centre for Internationalization of Higher Education at UNICATT-Milan. He has received honorary doctorate degrees from his Alma Mater, the University of San Luis Potosi (UASLP), and the University of Guadalajara in Mexico. He served as NAFSA Senior Fellow during 2018-2019.