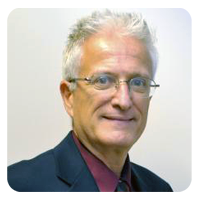 Conference: Transforming American Higher Education: The Purdue Polytechnic Institute, From Major Toward Mission
Schedule: Martes 15 de diciembre, 15:45 hrs.
Location: Salón de Congresos (mapa)
Jeff Evans is an associate professor of Electrical and Computer Engineering Technology at Purdue University. He received a B.S. in Electrical Engineering Technology from Purdue, and his M.S. and Ph.D. both in Computer Science from the Illinois Institute of Technology in Chicago, IL. Before joining the ECET department in 2003 he worked for twenty years developing electronics hardware and embedded systems software as a design engineer, chief engineer, and manager of advanced development crosscutting the automotive, consumer and industrial warning and safety, medical diagnostic equipment, and telecommunications industries.
The Purdue Polytechnic Institute, previously named the College of Technology, is one of 10 colleges at Purdue University offering undergraduate and graduate degrees.
As one of the Purdue Moves initiatives, the college is undergoing a major transformation that affects all facets of the college, the scope of which is so profound that a name change was warranted. The Polytechnic name best embodies the characteristics, elements, and philosophy of the transformed college and readily represents a distinctive brand that highlights the unique nature of the learning experience.
https://polytechnic.purdue.edu/