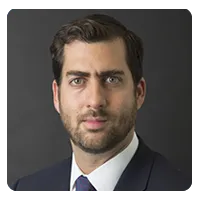 Juan Pablo Murra
Rector for Higher Education Tecnológico de Monterrey
Juan Pablo Murra Lascurain is Rector for Higher Education at Tec of Monterrey. He has a bachelor's degree in Industrial Engineering from Tec and has an MBA by the NYU Stern School of Business.
Juan Pablo has performed different roles in the institution. As Vice-President of Relations and Development he accomplished the acceleration of philanthropy, and the engagement with EXATEC, former alumni of the institution. Recently he pushed for the creation of the social impact area to enhance the relevance and transcendence of Tec as a key actor in communities, looking for connections and collaboration with multiple sectors of society.
As Dean of the Business School and EGADE Business School, he was responsible for the design and creation of the national school, with presence in our 26 campi. He also led the integration of more than 300 full-time professors, and more than 1,000 part-time professors as the coordinator of the study plan design for our Business School for the new educational model, Tec21.
In his responsibilities as Vice President of Planning and Transformation, he coordinated the necessary works for the implementation and development of the 2020 Strategic Plan, the redesigning and transformation of organizational processes where initiatives such as Model Tec21, the new models and avenues of development of professors, the Entrepreneurship Institute Eugenio Garza Sada, the new admission and scholarship models and other institutional projects. He also pushed the education innovation agenda through projects like TecLabs, Novus and the incorporation of Coursera and EdX to Tec of Monterrey.
He served as Secretary of the Directive Assembly and Council of Tec, where he implemented an important agenda of transformation of the processes and organs of the institutional government.
Since his arrival to Tec of Monterrey he has performed as professor of family business and corporate governance, and as a promoter of the launching of the Business Families Institute.
Juan Pablo is characterized by his special attention to the development and attraction of talent, consolidation of high-impact integrated teams, and experience of an organizational culture that reflects the values and principles we aspire to as an institution.
He was previously a consultant for McKinsey & Company for 11 years, a firm where he attended to clients in the private, social and public sector. He has worked on projects related to energy, consumer goods, detailed commerce, education, philanthropy, and private investment funds. He has had clients in Mexico, United States of America, Russia and Brazil.
Juan Pablo is the Vice President of the council in the Civic Council of Institutions of Nuevo León and member of the council of the Entrepreneurship Institute Eugenio Garza Lagüera.
He is married to María Enríquez Rodríguez with whom has three children: Jimena, Juan Emilio, and María Andrea.