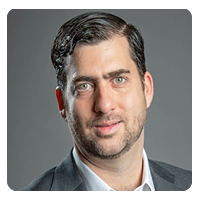 Juan Pablo Murra
Rector for Higher Education Tecnológico de Monterrey
Juan Pablo Murra Lascurain is Rector of Undergraduate and Graduate Programs of Tecnologico de Monterrey. He has a bachelor's degree in Industrial Engineering from Tecnologico de Monterrey and has an MBA by the NYU Stern School of Business.
Juan Pablo has performed different roles in the institution. As Vice-President of Relations and Development he accomplished the acceleration of philanthropy, and the engagement with EXATEC, former alumni of the institution. Recently he pushed for the creation of the social impact area to enhance the relevance and transcendence of Tecnologico de Monterrey as a key actor in communities, always looking for connection and collaboration with multiple sectors of society.
He was previously a consultant for McKinsey & Company for 11 years, a firm where he attended to clients in the private, social and public sector. He has worked on projects related to energy, consumer goods, detailed commerce, education, philanthropy, and private investment funds. He has had clients in Mexico, the USA, Russia and Brazil.
Juan Pablo was the Vice President of the council in the Civic Council of Institutions of Nuevo León and member of the council of the Entrepreneurship Institute Eugenio Garza Lagüera.