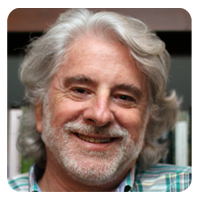 Conference: "Educación subversiva"
Schedule: Martes 15 de diciembre, 09:00 hrs.
Location: Salón de Congresos (mapa)
Born in San José, Costa Rica in 1955, he has a Bachelor's degree in Economic Science from the University of Costa Rica and a Ph.D. in Economics from the New School for Social Research in New York. He is a Lecturer at the University of Costa Rica, where he has worked in the School of Economics and as a Researcher at the Institute of Economic Science Research. He has been a university lecturer since 1975 and has held a number of posts in the public sector in Costa Rica.
He was Minister for Education from May 2006 to May 2010, during the second administration of Oscar Arias Sánchez, and from May 2010 to May 2014, under President Laura Chinchilla Miranda.
He has shared his ideas at forums such as Tedx PuraVida, focusing on subversive education, which he defines as a process under construction that, with the support and guidance of teachers, will help students to consciously become the people they want to be.
He has published a number of articles in magazines and books regarding economic and social topics linked to development. He is the author of the book entitled
Mono Congo y León Panzón
published by Farben-Norma in Costa Rica and
El Sastrecillo ¿valiente?"
published by CIDCLI in Mexico. In 2008, he coauthored, alongside Laura Cristina Blanco, a book entitled
"Costa Rica: an almost successful underdeveloped country
published by URUK. He has written a column entitled
Sub/versions
for a leading newspaper in Costa Rica (
La Nación
) for a number of years.
Source: http://leonardogarnier.com and http://www.unesco.org/new/es