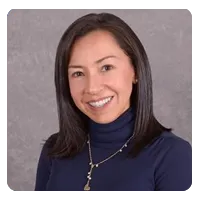 Raquel Bernal
Rector in charge, University of Los Andes
Raquel Bernal is an economist from Universidad de los Andes and has been involved with the institution as a professor in the School of Economics since 2006 and as a head professor since 2014. Since 2019 she assumed the position of Academic Vice Chancellor, from where she led the vertiginous process of adapting the institution to virtuality due to the pandemic, and headed the team that built the Comprehensive Development Program (PDI 2021-2025) that marks the roadmap of the University for the next five years.
Bernal holds a master's degree and a PhD in Economics from New York University (2003). Her research focuses on social economics, education economics, household and labor economics, and the determinants of human capital especially during early childhood. She is an expert in impact evaluation. Professor Bernal is among the 10 most cited economists in Colombia (according to RePec).
She was a teacher at Northwestern University (Evanston, Illinois) between 2002 and 2007; director of the Center for Economic Development Studies (CEDE) at Los Andes, between 2012 and 2017; member of the Ethics Committee of Los Andes (2013) and of the School of Economics (2012 – 2017); member of the regulations committee of the Schools of Economics, Administration and Engineering, and of the Superior Council of Uniandes (2016-2017).
Between 2012 and 2017 she led the Colombian Longitudinal Survey initiative of Universidad de los Andes, securing roughly USD 2 million to finance two stages and finalizing the consortium with DANE for ELCA (now known as ELCO) to become part of the survey inventory of the country.