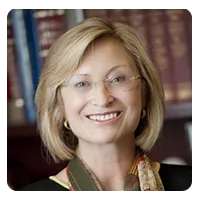 Sandra Brown
Vice Chancellor for Research, University of California San Diego
Sandra Ann Brown, Ph.D. is a Distinguished Professor of Psychology and Psychiatry at University of California San Diego. 
A clinical psychology graduate of Wayne State University, she has conducted pioneering studies of youth addiction, adolescent development, and treatments. She has been the PI of 28 federally funded grants including the National Consortium on Alcohol and Neurodevelopment in Adolescence (NCANDA) and Adolescent Brain Cognitive Development (ABCD) study. In addition to producing over 300 peer-reviewed publications and one book (Adolescent Substance Abuse, Oxford Press), she served as President of the Society of Addiction Psychology and on the Board of Directors of the APA and RSA and as Vice Chancellor for Research at UC San Diego. As fellow of the American Psychological Association, she has received the National Distinguished Scientific and Professional Contributions Awards. She was an NIAAA New Investigator awardee, MERIT Award recipient and the NIAAA Jack Mendelson Honorary Lecturer of 2020. Additionally, she has received service and mentoring awards, including the RSA's Alan G. Marlatt Mentorship Award.
Dr. Brown is involved in addiction prevention and intervention at the regional and national levels and helped lead effort to establish national screening and early intervention guidelines as well as WHO international treatments standards. She has been an advocate for developmentally tailored early interventions and novel technologies for research assessments in the natural environment. She directed the development of clinical, education, and research activities as the Chief of Psychology Service at the VA San Diego Healthcare System and co-directed a NIAAA T32 Alcohol Research Training for pre- and post-doctoral scholars at UC San Diego and San Diego State University.