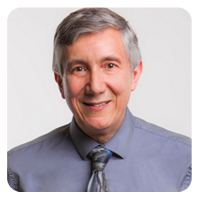 Conference: A Texas Sized Version for Student Success
Schedule: Lunes 14 de diciembre, 16:15 hrs.
Location: Salón de congresos (mapa)
A pioneer in the application of new technologies to teaching and research, Professor Mintz comes to the University of Texas System from Columbia University, where he was a professor of history and director of the Graduate School of Arts & Sciences Teaching Center.
A former fellow at the Center for Advanced Study in the Behavioral Sciences at Stanford, he has taught at Oberlin College, the University of Houston, Harvard University's Extension School, Pepperdine University, and Universitat-GH-Siegen.
UT Austin is the flagship school of the University of Texas System, which includes nine academic universities and six health institutions statewide. As a public university, it takes seriously its charge to serve the great state of Texas that supports it — and with billions of dollars in added state income every year, not to mention countless other benefits to local and statewide communities, The University of Texas at Austin provides an exceptional return on investment. An enduring symbol of the spirit of Texas, the university drives economic and social progress, all while serving our city, state and nation as a leading center of knowledge and creativity.