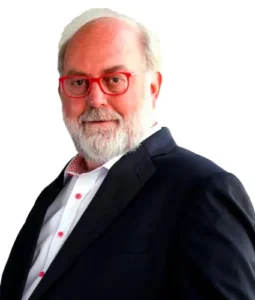 THOMAS FREY
Futurist, Author of "Communicating with the future"
Thomas Frey is the Senior Futurist at the DaVinci Institute, and Google's top rated Futurist Speaker. Unlike most speakers, Thomas works closely with his Board of Visionaries to develop original research studies. This enables him to speak on unusual topics and translate trends into unique business opportunities. This video serves as a great example of Thomas's unique perspective of the future.
Over the past decade, Thomas Frey has built an enormous following around the world based on his ability to develop accurate visions of the future and describe the opportunities ahead. Having started seventeen businesses himself and assisting on the development of hundreds more, the understanding he brings to his audiences is a rare blend of reality-based thinking coupled with a clear-headed visualization of the world ahead. Predicting the future has little value without understanding the driving forces behind the trends, subtle nuances that can be leveraged, and implications for both the people directly affected in the industry as well as others farther down the technological food chain.
www.futuristspeaker.com