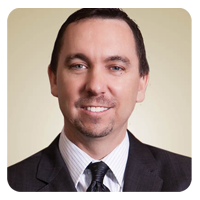 Schedule: Miércoles 16 de diciembre, 10:00 hrs.
Location: Auditorio (mapa)
At 24 years of age, Tom was then Texas' youngest-ever charter school founder. Since 2000, Tom has led the replication efforts of the original school. System-wide there are now more than 23,000 students enrolled in the 44 schools that comprise IDEA Public Schools. The mission of IDEA Public Schools is to prepare students from underserved communities for success in college and citizenship. Over 93% of graduates are on college campuses across the nation, where they continue to receive support and guidance from IDEA.
By 2009, the U.S. News and World Report ranked IDEA Donna College Preparatory as the 13th best high school and second best charter high school in the nation. Also in 2009, IDEA Public Schools was the first-ever charter organization to be named the best school system in the state of Texas and received the H-E-B Excellence in Education Award.
Today, The Washington Post's latest rankings of America's Most Challenging High Schools ranked all seven of IDEA's eligible College Preparatory high schools in the top 200 high schools nationwide and in the top 50 in Texas.
Torkelson and Gama named the program IDEA, an acronym for "Individuals Dedicated to Excellence and Achievement," and "No Excuses!" was their motto. IDEA enjoyed quick success, and the state of Texas granted a charter to IDEA in 2000. Beginning with only grades 4 to 8, the original flagship campus in Donna has expanded into a K-12 campus today.
With the opening of four new campuses for thte 2015-16 school year, IDEA will serve over 23,000 students in 44 schools across Texas (San Antonio, Austin, and the Rio Grande Valley).
http://www.ideapublicschools.org/